Updating early 2000s kitchen. Wood cabinets white counter.
Follow along the renovation and updating of my 2000s kitchen to one with wood cabinets and while marble countertops.
The kitchen looked out of date but I didn't want to spend a fortune on updating it. View the before and after photos as we take this from a dated kitchen to one where the combination of wood cabinets and white countertops, and removal of the breakfast bar in our double island kitchen, changes the entire heart of the home.
Why did I modernize my natural wood kitchen to white counters with the wood cabinets?
I show clients new home communities all the time. There are so many new home developers in our area, that there are dozens to choose from. It's impossible not to fall in love with the new kitchens. They're so clean and bright and open to the heart of the home. The flow and feel of them are beautiful.
So, I started to grow really tired of the light wood colored cabinets and dark speckled granite in my kitchen and the island with the bar stools. I didn't even like the cabinets. I mean, the cabinets are really beautiful and they're built like beautiful pieces of furniture, but it's the color I didn't like. White and gray cabinets are the thing right now in our area.
How popular are white counters and gray cabinets in my area?
Once I was touring a client's new home and I took a brief video of the kitchen and put it on my Pinterest for fun. Here's that white and gray kitchen I posted on Pinterest.
It quickly got almost 2 Million views! That shows the popularity of the gray and white kitchen combo in our area.
The natural wood look cabinets in my kitchen go against that.
However, once I priced out new cabinets as well as the option to reface the cabinets, I realized that I could live with the existing cabinets after all! They were far too expensive. And, I hate to be wasteful and get rid of perfectly good cabinets. So, we decided to update everything else and lighten up the kitchen.
Updating a Natural Wood Kitchen
We started with the handles. Our cabinets had the old "birdcage" style pulls everywhere. We changed these to more modern looking ones that we purchased on Amazon. That was a surprisingly easy and quick change to the look and feel. We also installed new lighting (The island pendant was from Amazon and the three pendant lights were from Lowe's).
Here's a link to the handles in case you'd like to see something similar:
Here are a few photos after we changed the handles, but before we changed the lighting: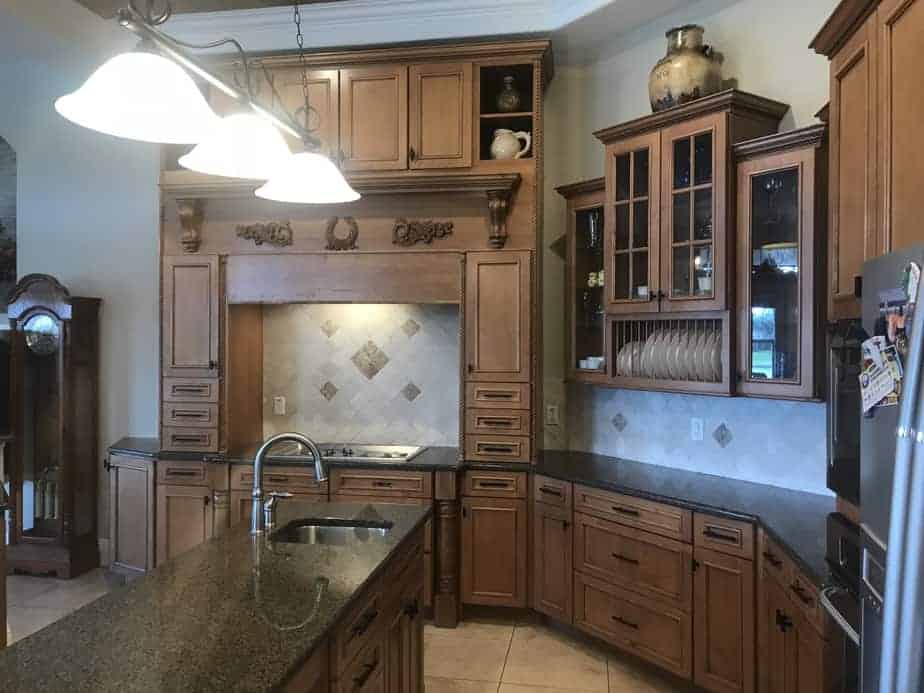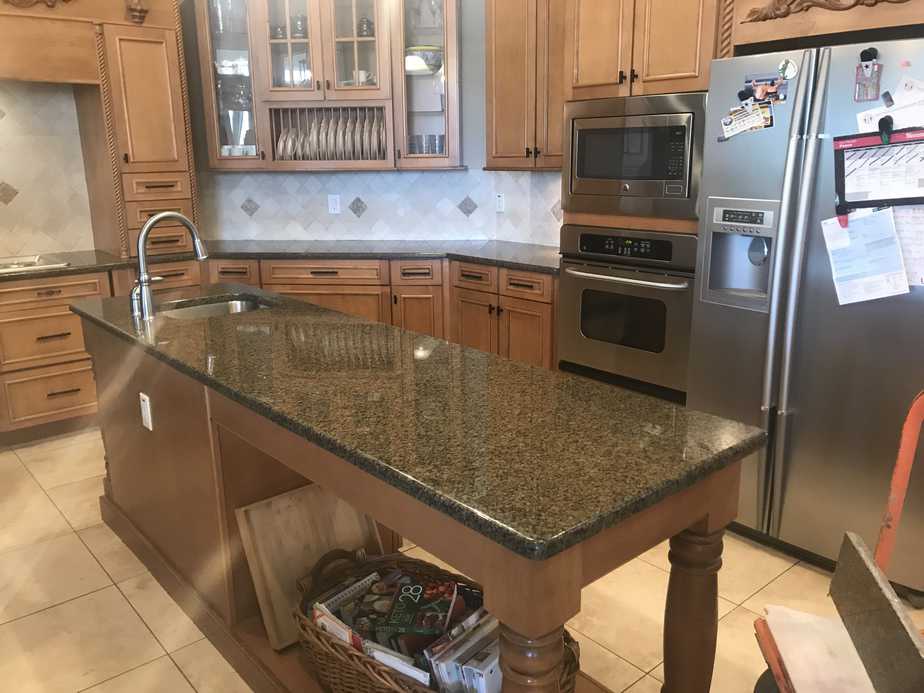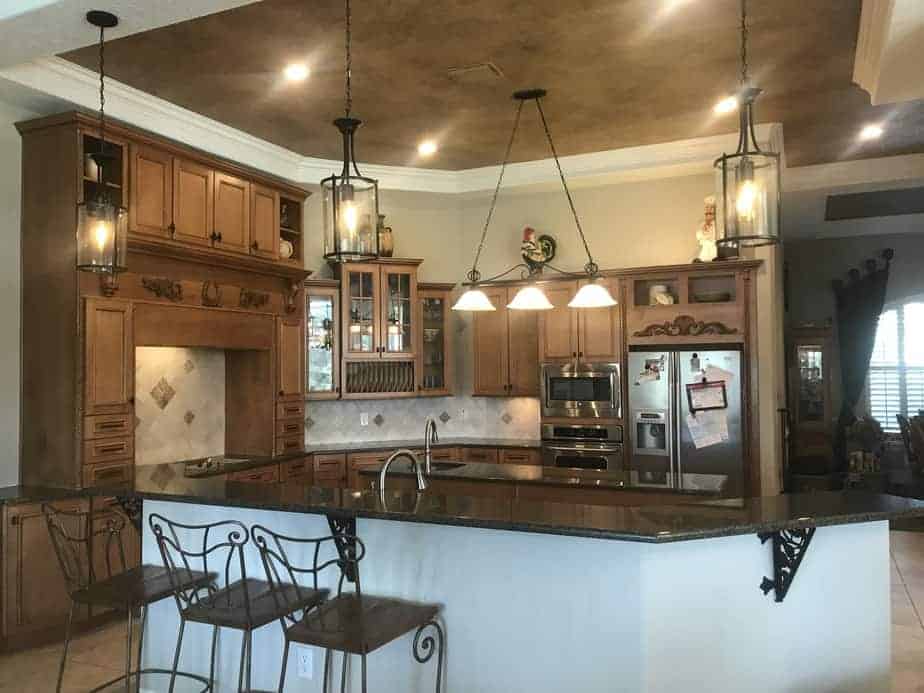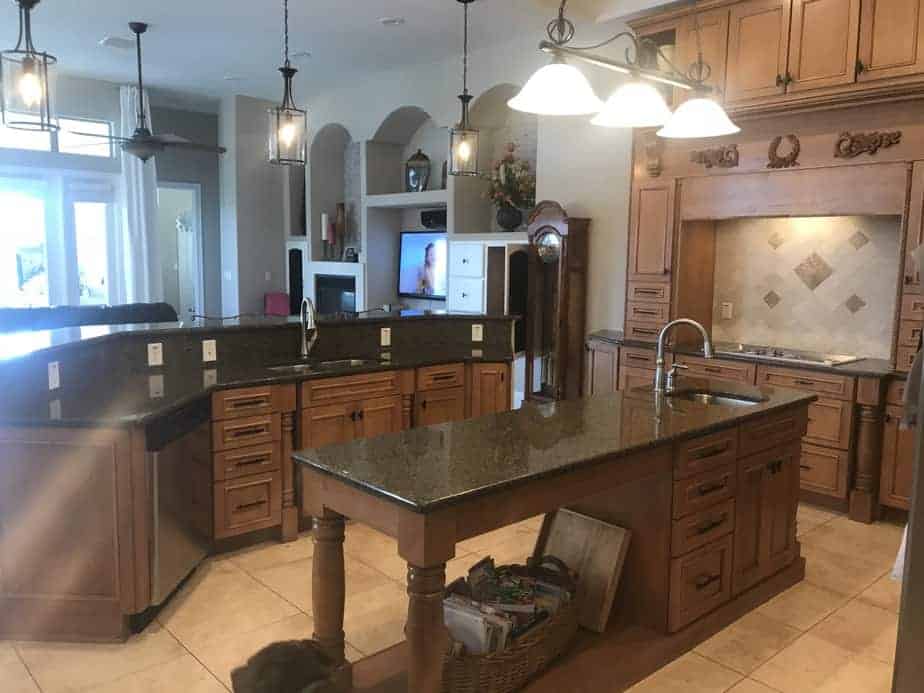 Convert Breakfast Bar to Island
The most fun part though, was going to pick out the countertops we wanted. Although we were keeping the wood cabinets, I did love the white counters. So, we decided to create our wood cabinets white counter look.
Looking through various slabs and colors, we decided on this marble look. We choose this because it actually has some small veins of brown running through it. This picks up the color of the cabinets a bit and makes it feel more cohesive. Once the old granite was off (and stored for re-use in a rental home kitchen reno), the bar height of the island was brought down to make it one large smooth and open island. It immediately looked bigger and connected the kitchen even more to the family room.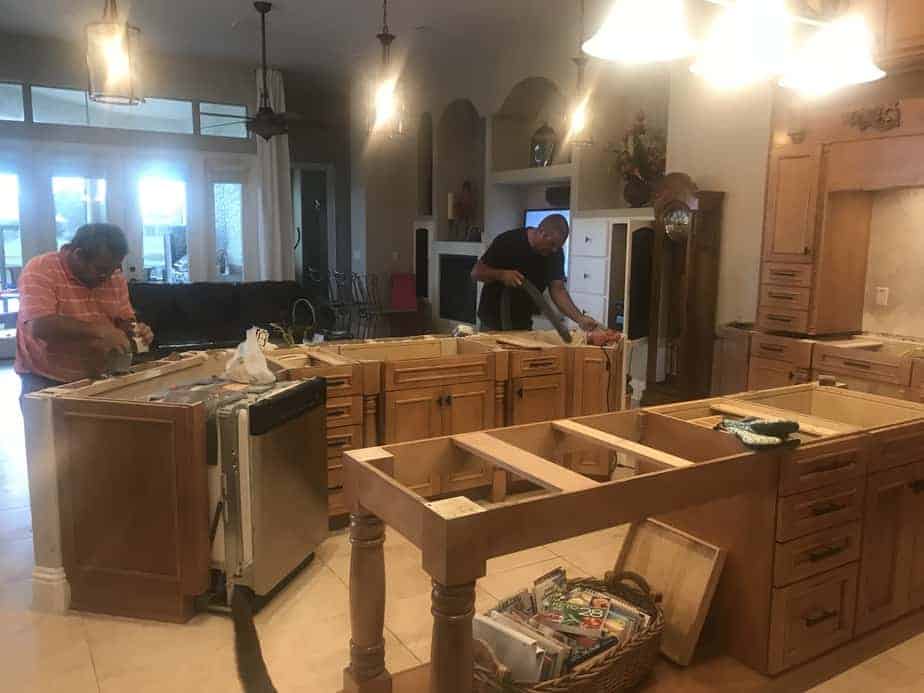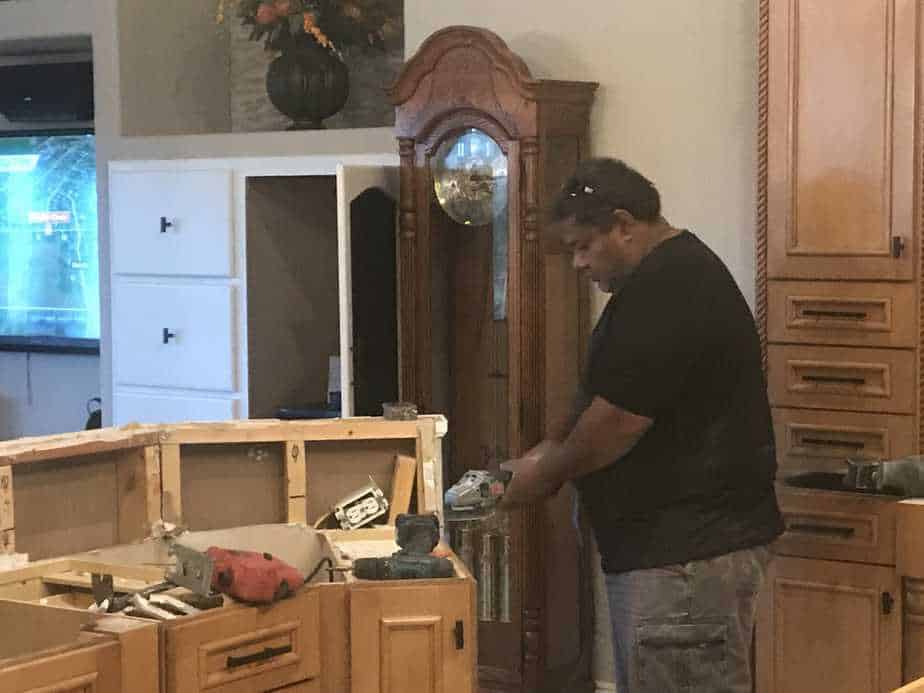 At first, I wasn't sure how I would like the combination of white and wood, but I have to say that I think the wood cabinets white counter look goes perfectly in our home. I'm glad that it's not the same kitchen that everyone else has, but that it does appear modern and clean. The natural wood goes well with the Spanish/Mediterranean style of our home and the white counters make the entire space much more modern and bright. I hope you like it. I would love your feedback, and I wonder if white and wood will become the next kitchen trend.
Below are all the "after" photos. I also want to leave you with a link to similar, well priced, faucets and lighting: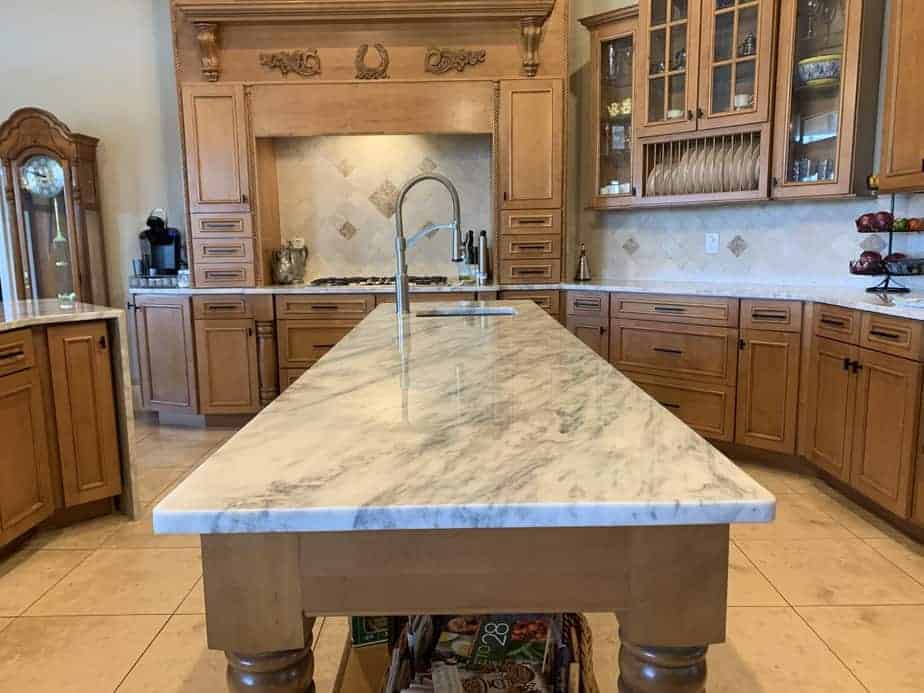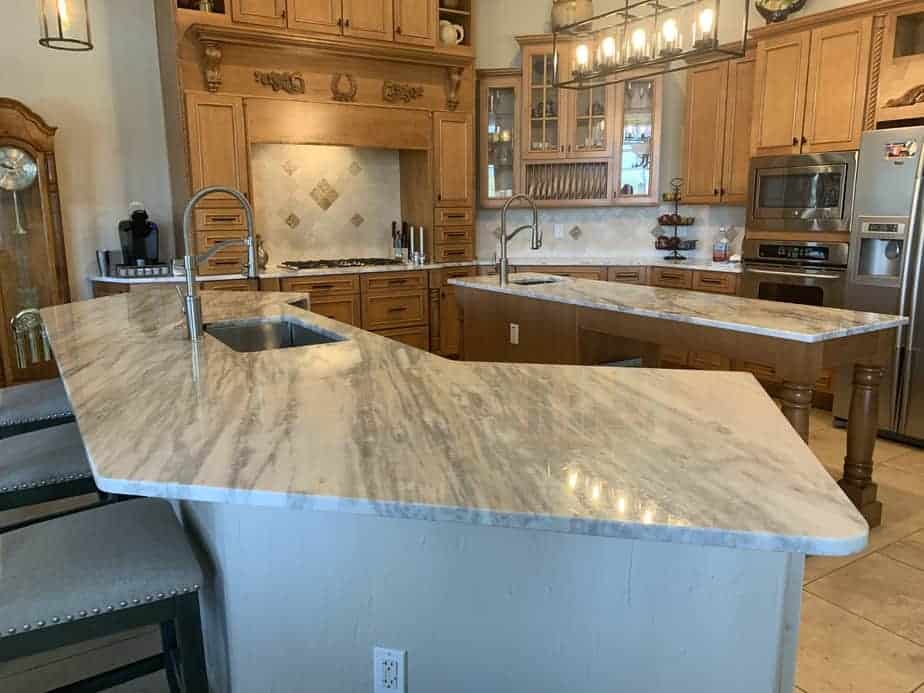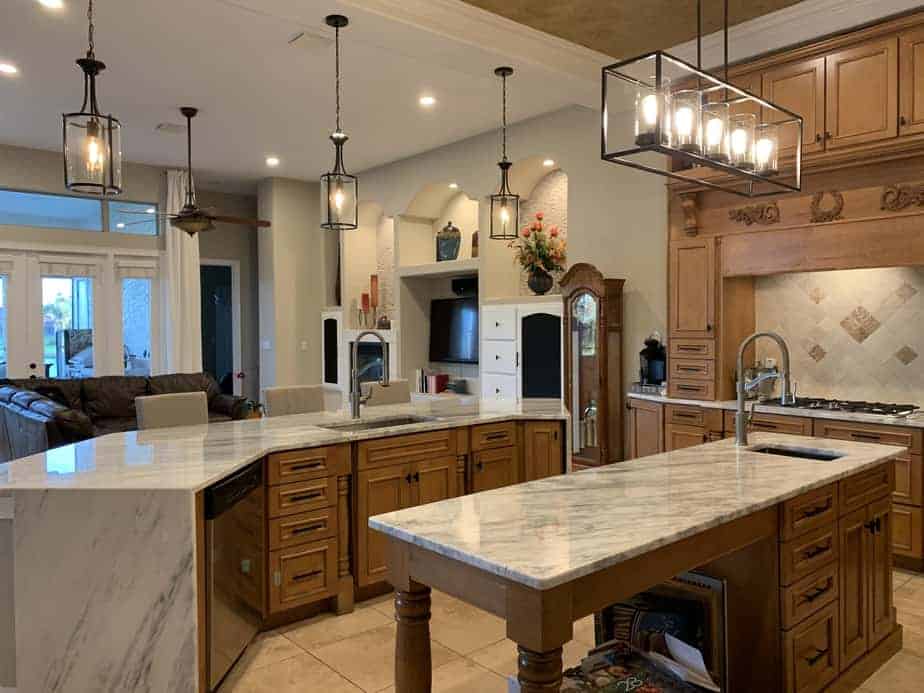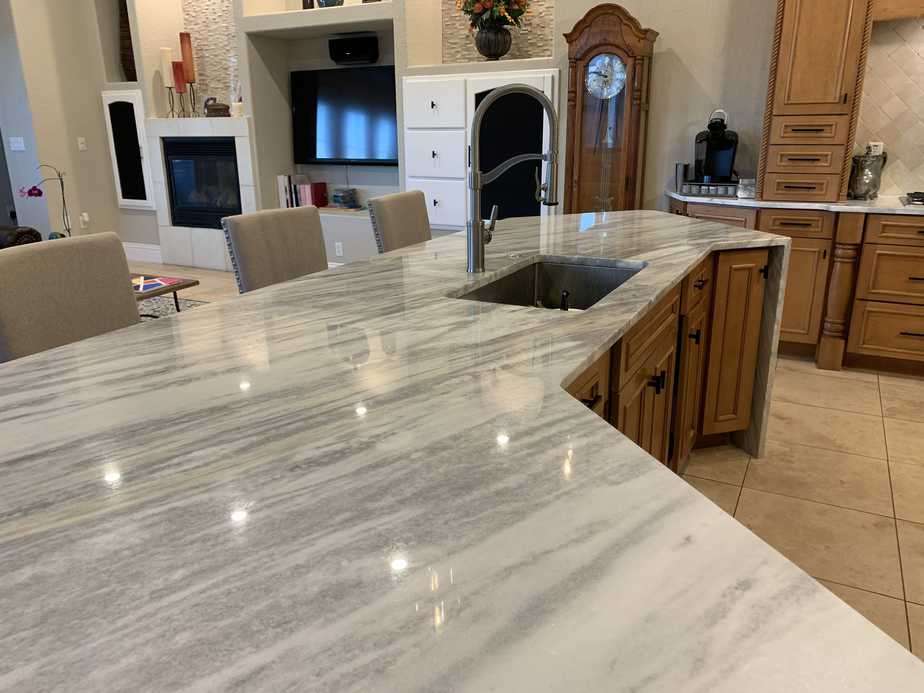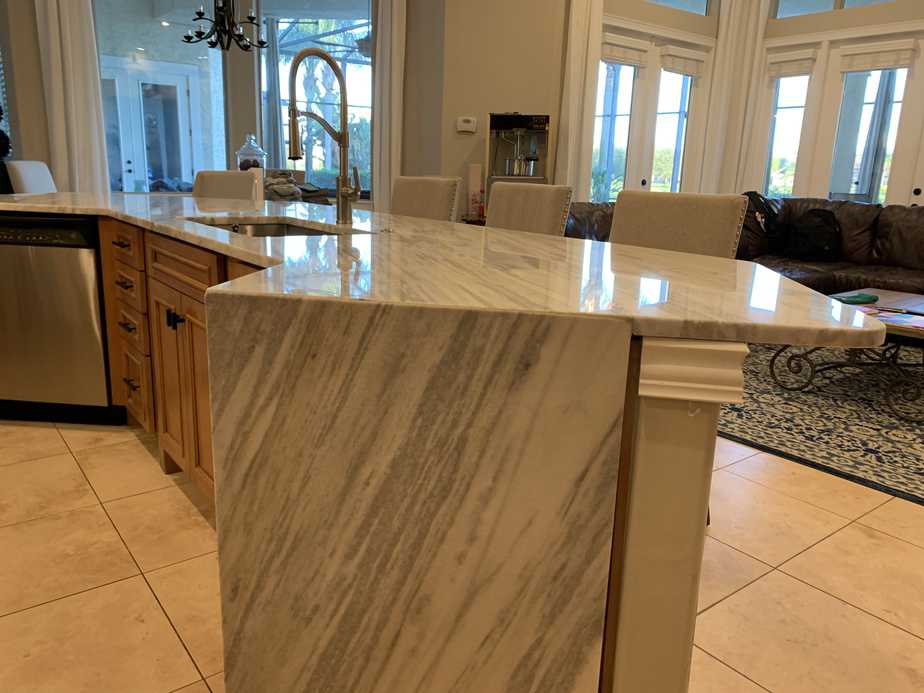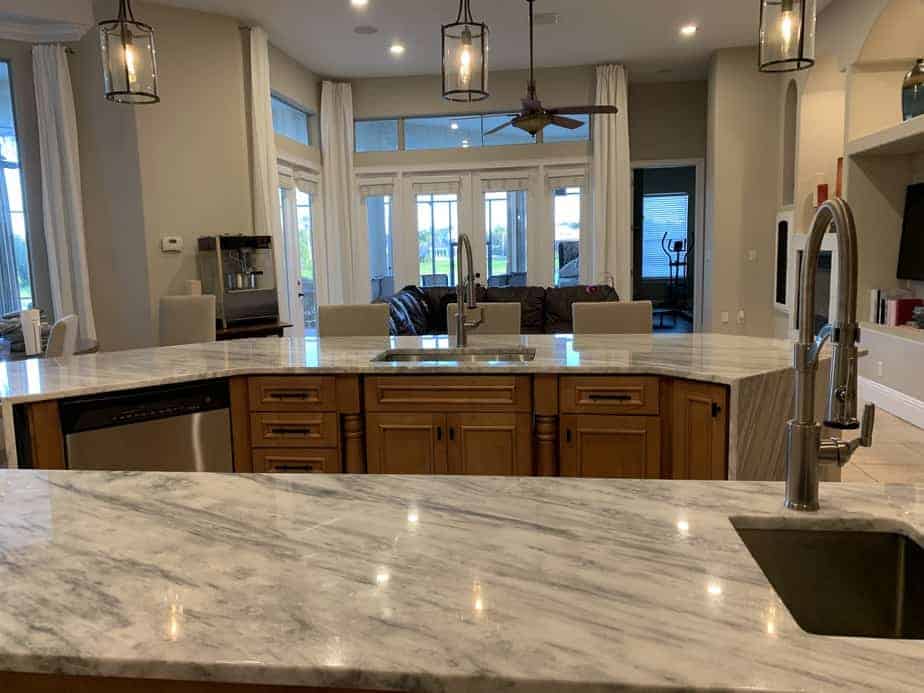 As an Amazon Affiliate, I earn from qualifying purchases.
View other renovation projects on our site by going to our home flipping page, You can also view some of the links to posts below: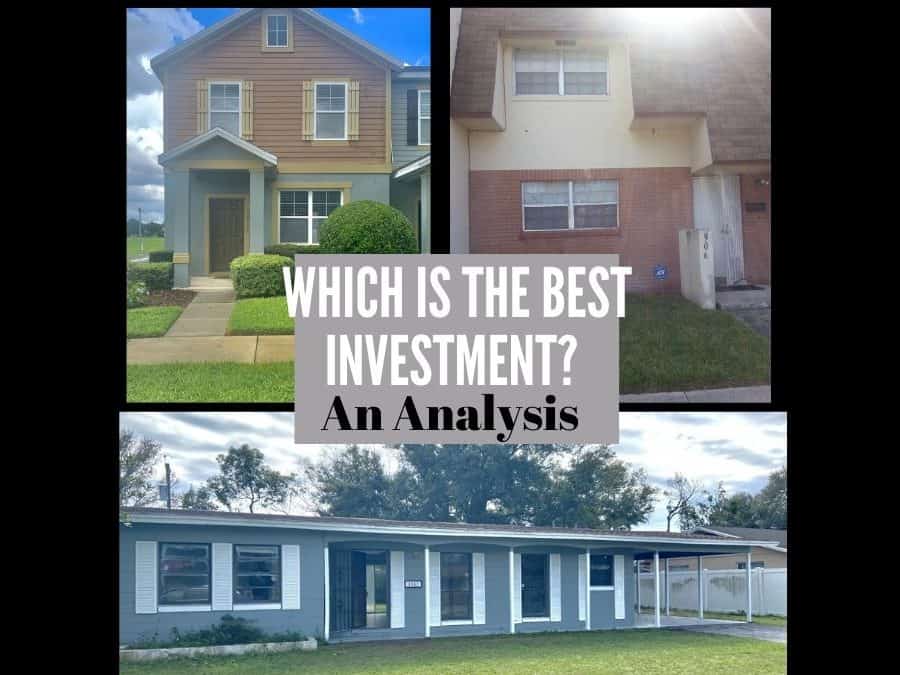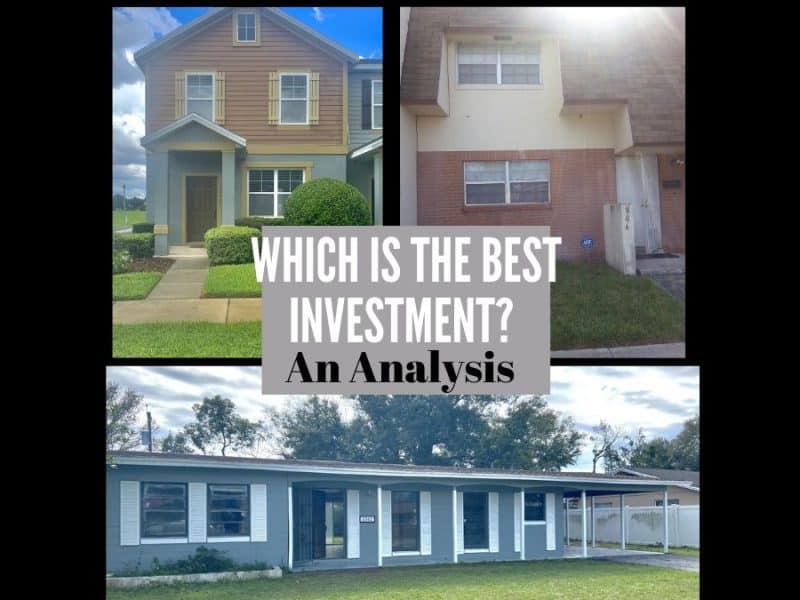 MarciaSocas I've been a Realtor and investor in real estate for approximately 20 years, and in the course of that time, I have personally flipped or renovated and rented over 50 homes. While I don't feel there are overnight riches to be made; assessment and planning, together with properly analyzing real estate investments, can set … Read more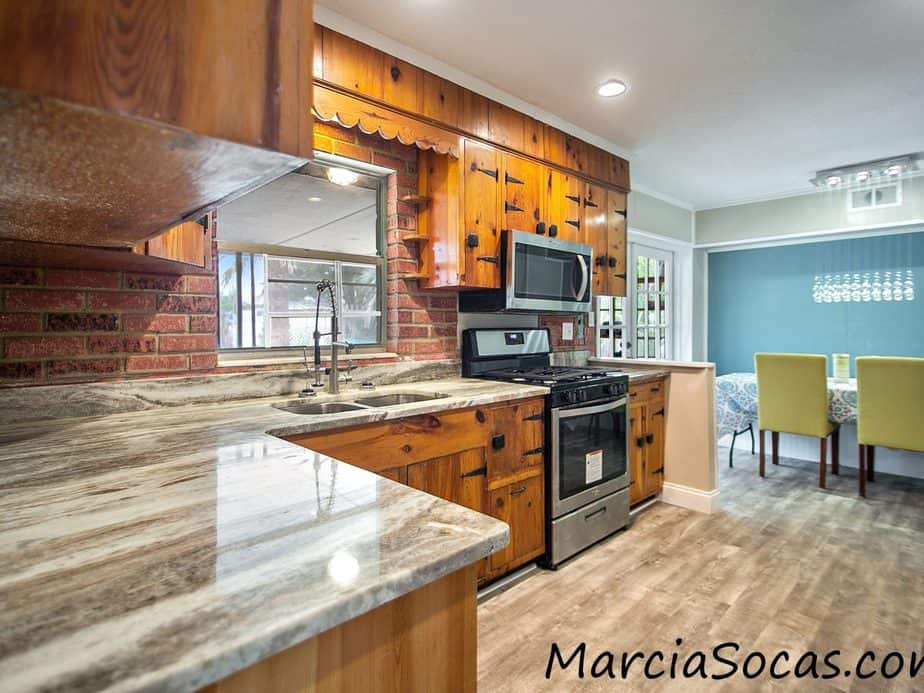 MarciaSocas Home Renovation Before and After. What a lot of work! This home renovation was the one that has presented us with the most surprises, issues, and very hard work to date. The yard was completely overgrown and couldn't be cut easily because there was a partial deck under all the weeds, as well as … Read more
Condo flipping project in Florida showing work done, expenses, and profit. See how much house flippers make on a project.