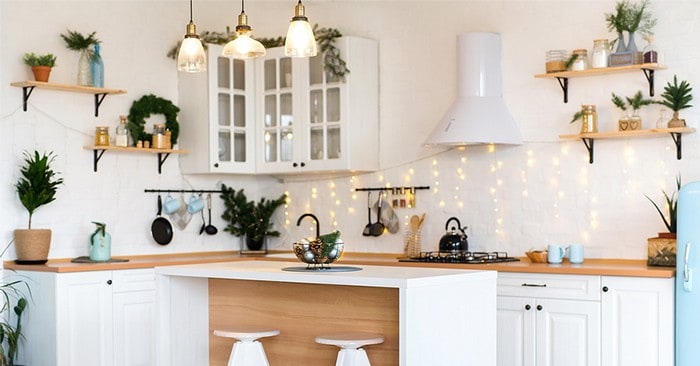 Interior design is constantly evolving, including kitchen design. But what is that evolution going to look like in 2020?
A recent article on Forbes.com interviewed experts and outlined the trends they expect will be all the rage in kitchen design in 2020. Some of this year's most anticipated kitchen design trends include:
Hidden cabinetry and appliances. The "hidden" trend is predicted to be huge in the upcoming year, with cabinetry and appliances taking on a less obvious appearance, with flat panels and hidden hardware, more seamlessly blending in with the rest of the kitchen designs.
Floating shelves and glass-front cabinets. Not everything is going to be hidden in 2020! Expect floating shelves and glass-front cabinets, which open up the room and create a more spacious feel, to be a major feature in on-trend kitchens. Here's a link to some floating shelves and pricing.
Quartz and porcelain countertops. Looks like granite's time as the go-to countertop material is coming to an end. Design-forward kitchen designers are favoring quartz and porcelain countertops for their 2020 designs.
What does this mean for you? If you're thinking about selling your home, it's important to keep your finger on the pulse of what's new and on-trend in the world of kitchen design and make sure the design details in your kitchen align with what buyers are looking for
.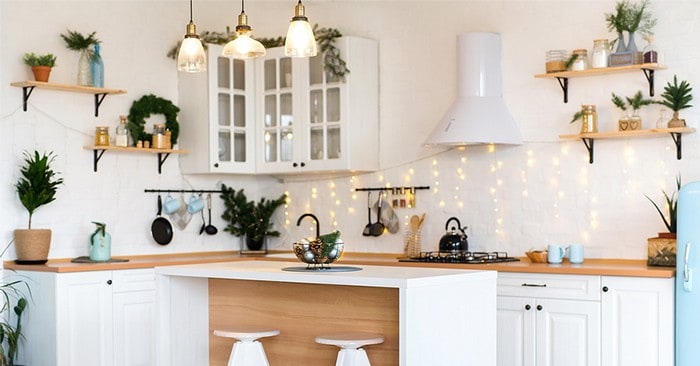 End of 2020 Kitchen design trends followup:
So how did these kitchen design trends really work out for us in 2020? Some anticipated trends definitely came through as accurate predictions, while others didn't quite live up.
In terms of floating shelves, we can definitely see this in all of the current reality TV design shows. In our experience with home flipping and investing this year, we didn't go with floating shelves, as it hasn't become mainstream enough for easy sales.
We did, however, incorporate glass cabinetry as the article suggested. In this small kitchen renovation, we added these narrow kitchen cabinets from IKEA and reconfigured the countertop layout to make the whole kitchen larger and more comfortable.
While we continued to add squared off modern pulls to our home flips, as opposed to the flat fronts mentioned in the article, the one kitchen that really exploded on my Pinterest was actually a kitchen that did had grey cabinets and no hardware. It looks like the article was right on target for newer kitchens.
Finally, when looking at the countertops, I saw many new high end and new construction buyers turning to quartz. I have not yet seen any rise in porcelain in our Central Florida real estate market.
In the condo flip that I taught my son to do this year, we got great deals on granite and buyers loved it. We set record high sales with granite. It seems that while quartz has risen in popularity, buyers still love granite too.
I look forward to seeing what 2021 brings!
As an Amazon Associate, I earn from qualifying purchases.