This Valentine's Day, I wanted to prepare some wreaths, not for the front door, but rather for the kids' doors. I found lots of ribbon at Dollar Tree (I'm an affiliate and earn from qualifying purchases), and bought about $12 worth. I reused the Super Bowl Wreath wire form that I had made in a prior post about Football Themed Wreaths.
Here's a link to the wreath form if you'd like to order it from Amazon. As an Amazon associate, I earn from qualifying purchases.
Here's a link to the Dollar Tree crafts that you may want to use. Just click on the banner below. You can have the items shipped to you (foam hearts, ribbon, and sometimes they also have the wire wreath forms)

Ribbon Type for Wreath
In the prior Football wreath tutorial, I had used one wired ribbon continuously for the wreath, which allowed the ribbon to be re-useable.
If you want to use wired ribbon, here are some great options:
However, the Dollar ribbon I had purchased was non wired ribbon. Therefore it was less firm and definitely shorter in total length, so running a continuous ribbon stream along the whole wreath wasn't possible.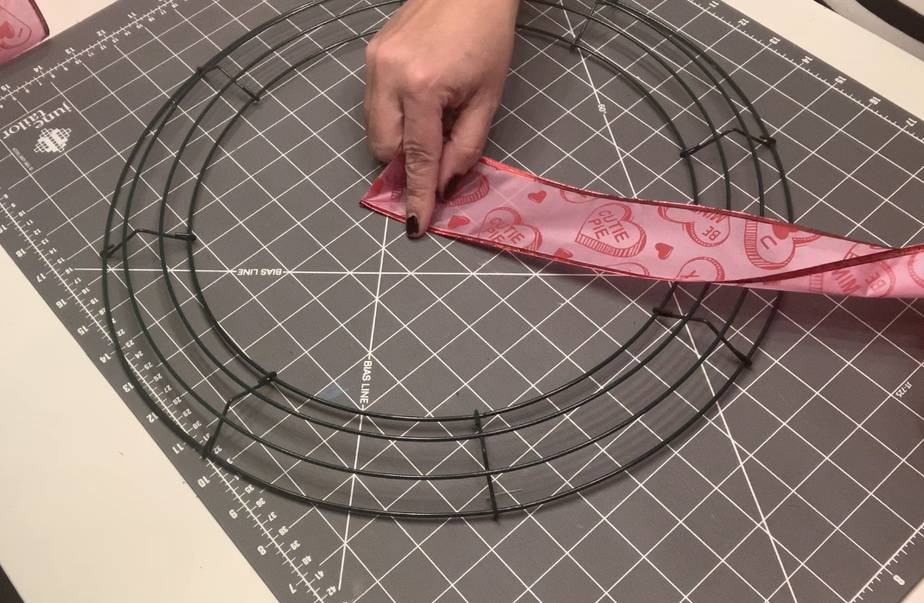 So, instead, I cut this ribbon into strips, ranging between 20″-24″. This tutorial helps show you how you can use the less expensive non wired ribbon to make a beautiful wreath.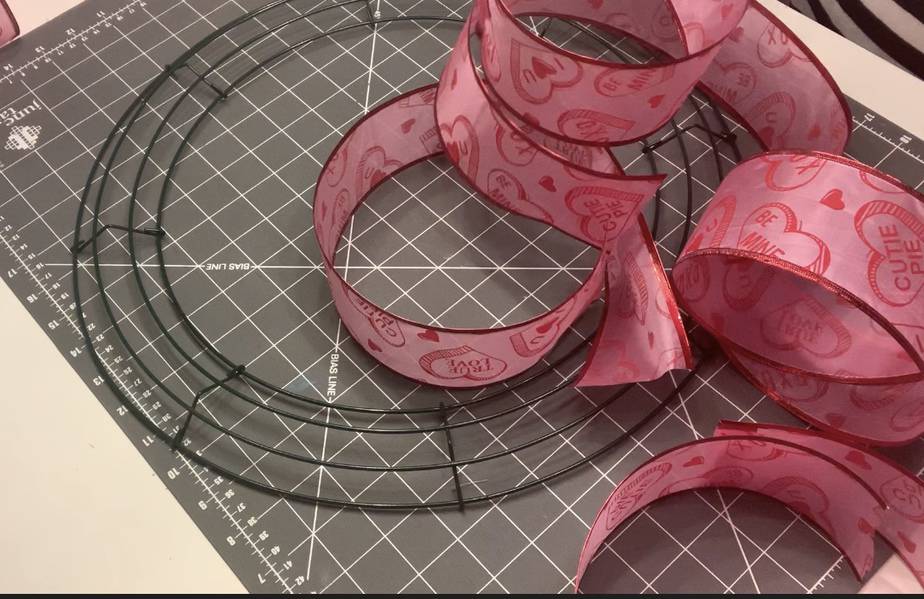 Creating the Valentine's Day Wreath
Then, take a strip of ribbon, and twist the ends together to form a loop. You can then take that loop, wrap it under a wire of the wreath form, make "bunny ears" and tie it together.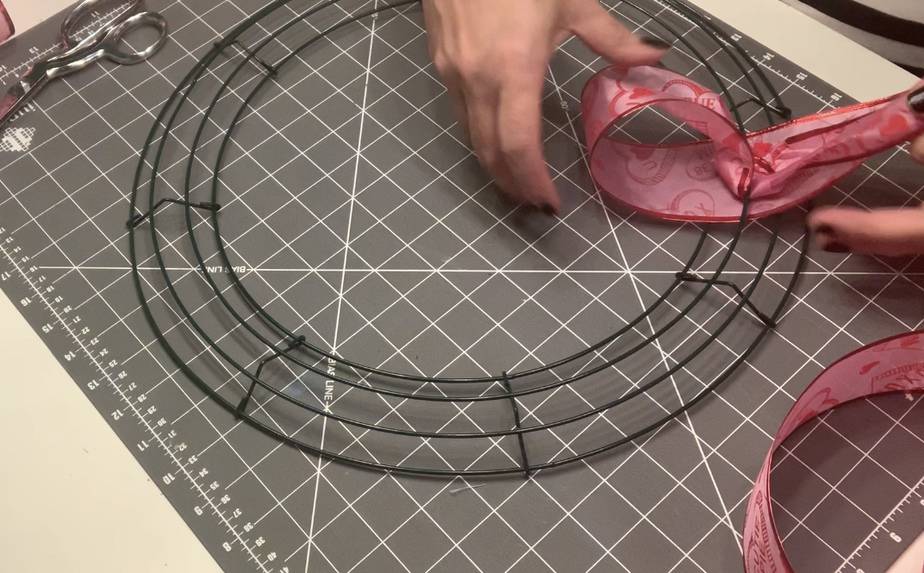 Repeat a bunch of times…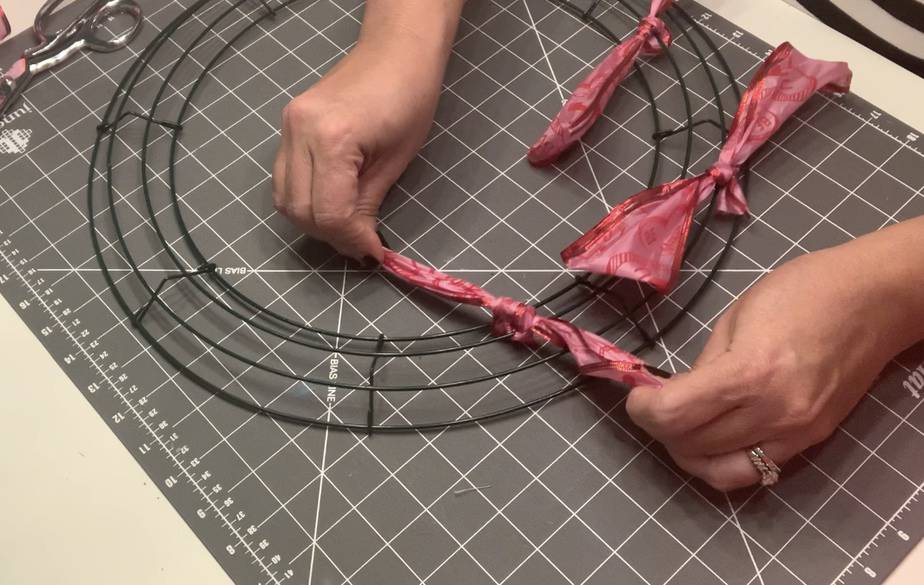 Once you have several on there, you can poof out the loops a bit to see how it's going to start taking shape and determine where to add more color variety.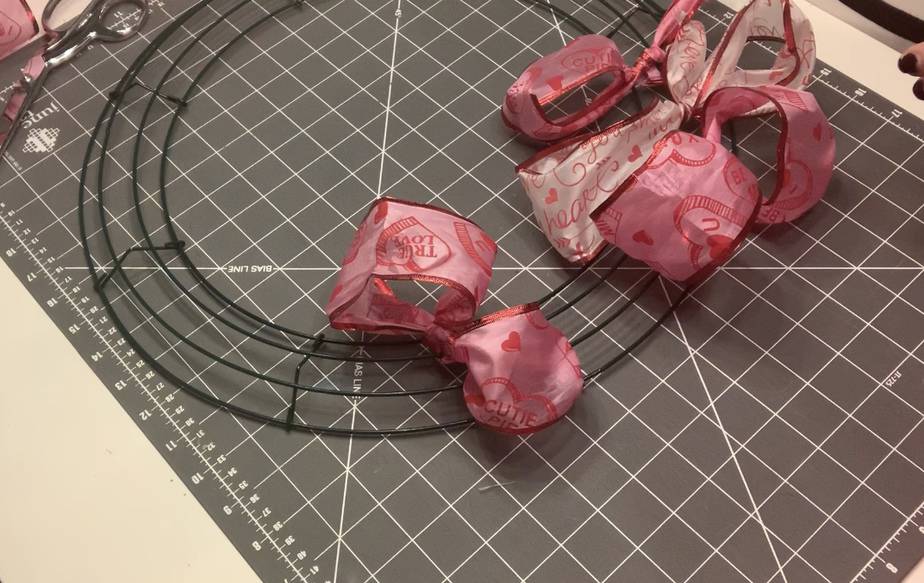 Progressing…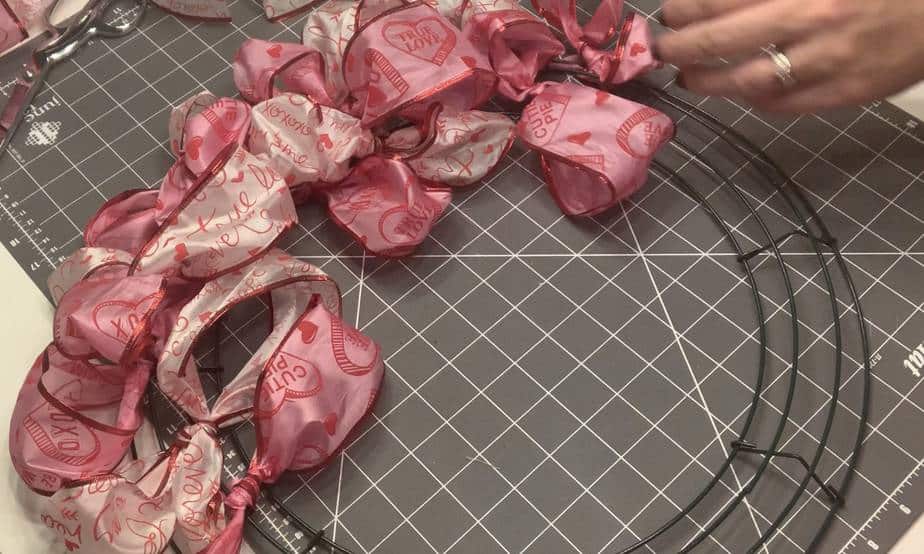 Approx 10 minutes later, it was done!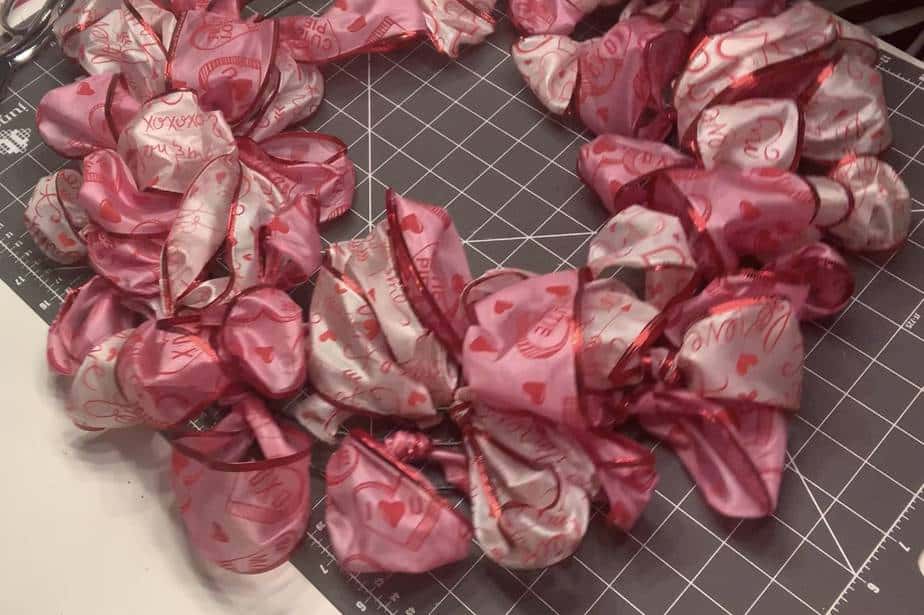 To make it a little more special and personalized, you can also buy some foam hearts. These are available at the dollar tree as well in a package of 6 per $1. You can write some messages to the kids, letting them know some things that are special or that you love about them. I then used a command hook to put it on their doors. This way I could remove it easily later.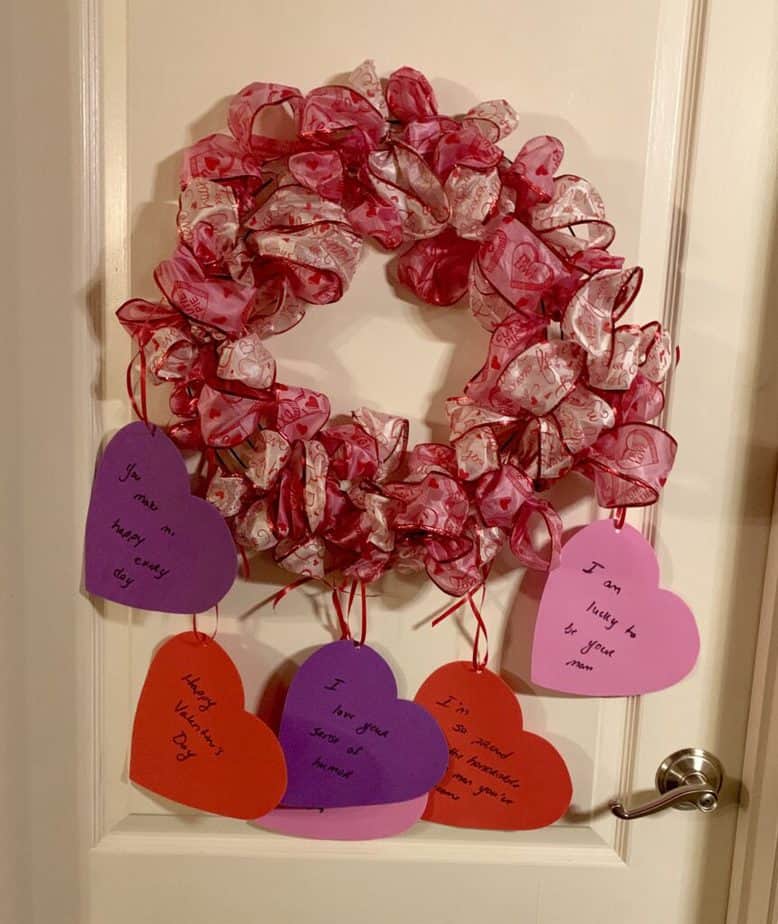 I hope you enjoy it and that your kids enjoy the special attention.
**Note: I made this for my 17 year old son, and also for my 12 year old daughter. I worried it might be too silly or 'baby-ish' for my son. He's a big kid, over 6'2″ tall, and leaving for college next year. Imagine my surprise when, a few days later, he asked me to leave the wreath up on his door for a while. He told me he really loved it, it made him feel great, and that he appreciated it. My heart melted!!!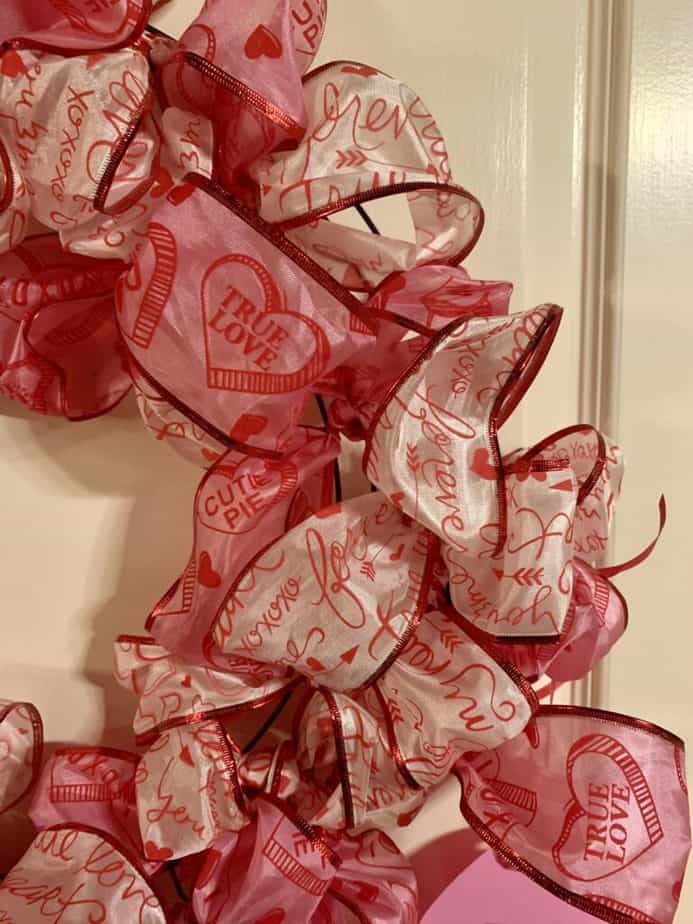 Here are other of my crafting posts you may like: