So, here you are, with your rental property….. First of all, let me congratulate you! Owning real estate investments has been one of the greatest decisions I've ever made, personally. It set me on the path to financial independence, and I hope that it will do the same for you. The best way to start, now that you have your property, is to be successful in marketing your rental property.
Why is successfully marketing your rental property so important?
Simply, the right marketing of your rental will:
Bring you higher rental rates–Properties that are marketed effectively, and especially those that look more appealing (DIY staging tips), consistently rent higher for us than when we don't follow the marketing steps.
Reduce your days on market–Desirable properties rent quickly. Successful marketing highlights your property's strengths and makes your property desirable.
Lead to higher retention of tenants–Tenants who enjoy where they live, and who appreciate the features that property has to offer them, will stay longer and are more likely to renew than someone who is renting solely based on a budget and who doesn't feel an appreciation of the property's features.
Find tenants who will take better care of the property–When a tenant feels a connection to a property, they will treat it like their own. Give them a feature to be proud of and help them fall in love with the home.
Lead you to more prospective tenants–When one tenant is happy, they often refer other friends and family they may know who are also looking to rent.
Here I'll give you a few tips that have worked well for me. As a property manager for approximately 20 years, I've seen the difference that proper marketing of a rental property can make. Here's an outline of the topics discussed, with "quick links" built in, in case you want to go directly to any particular section.
I'm leaving the best for last, which are the DIY staging tips that I use. All of the information will help you, but the very light and practically no cost "staging"–for me–has always led to the greatest results. I'll also include a link to my free resource library. It's a growing collection of information regarding purchasing real estate for rentals, flipping homes, DIY and budget staging tips, and several 30+ page booklets with valuable information that is useful when buying or selling your own primary residence as well.
Quick Links to Information in this Post:
Identifying Home Highlights
Crafting Your Ad
Considering Where you Advertise
Video Tours and Photos
Considering your rental pool
My List of Essential Low Cost "Staging" Tips & Tricks
Identifying Home Highlights
It will be impossible for someone to know what they may love about your property if you don't tell them what there is to love about it. To do this, you need to think about who your prospective tenant is, and what appeals to them. Maybe it's been a long time since you've rented a property, but think back to what was important to you at that time. Also think about things you've enjoyed about properties throughout your life.
For example, when I was first renting, having a property that had a washer and dryer was a big deal! Maybe that doesn't seem like much to you now, but when you first rented, that may have really made a property stand out. Similarly, in some areas, having a garage is a great benefit that really makes a home stand out. What about flooring? Does your property have all tile, or vinyl plank flooring–this would be a great benefit to a prospective tenant who has allergies and who avoids carpet. If your unit is one level, highlight how convenient it is not to have to take stairs. Is there a fenced yard? Privacy is a huge thing to a tenant and should definitely be highlighted. Even things that aren't so evident can be highlighted. For example, does the unit have newer air conditioning? That could be highlighted as it may result in lower electricity bills if your unit is more efficient.
Look objectively at your property, look for all the good, think about who these features could appeal to, and highlight them.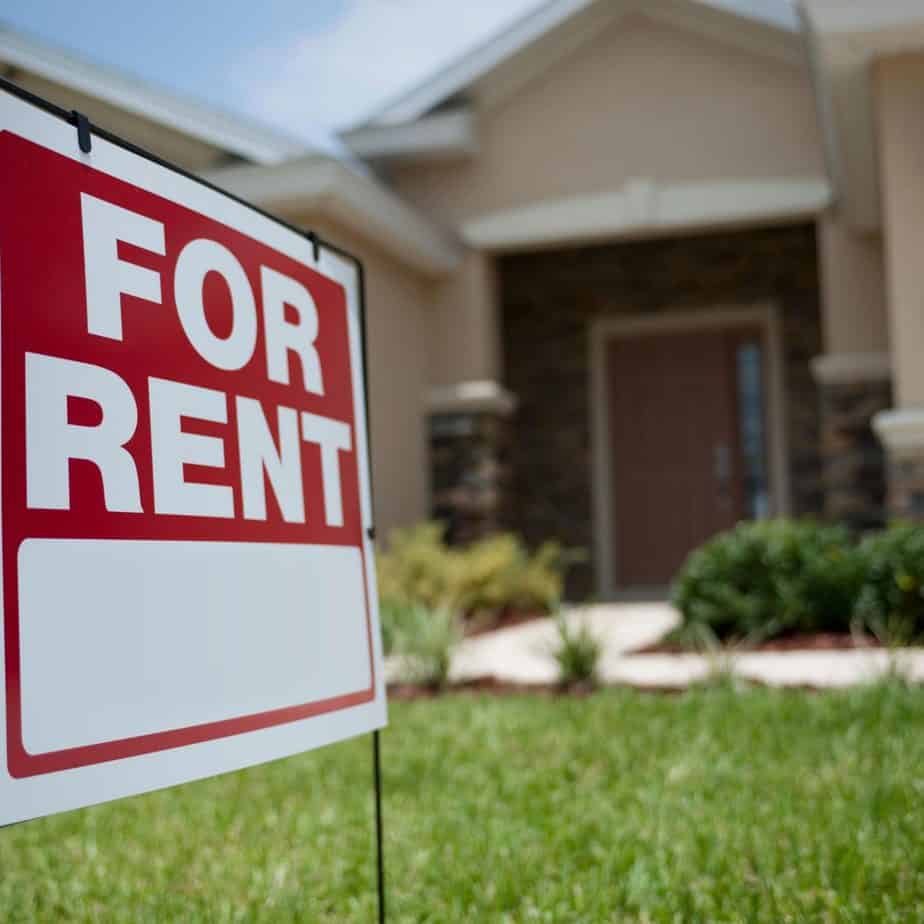 Crafting Ad Headlines
You'd be amazed at some of the basic and terrible headlines that are out there. It's easy to stand out when others simply say: "3/2 for rent".
Grab attention with your headline. Make sure to point out at least one of the features you identified above. Make it big and make it bold.

In the body of your ad, be sure to include:
Number of bedrooms
Number of bathrooms
Yard Info (fenced, cul-de-sac location, large, private, screened porch, etc)
Washer/dryer (or hookups) if you have them
Point out any community features
Garage info
Proximity to desirable locations
Zoned schools if they're desirable
Point out features people love such as "high ceilings", "granite counters", "stainless steel appliances", "split plan", "walkable area", etc
Now that you have the highlights and the facts, weave these together into a small narrative. For example, I had a very basic second floor condo for rent. The kitchen was older, it didn't have a yard, the schools are ok but not great. It doesn't have two full baths. There are no separate living/dining areas, the flooring is a bit mismatched but in decent condition. There's no garage at all.
Most ads for units in this community are boring and the properties take a little while on the market to rent. In contrast, we have kept ours rented consistently, with minimal vacancy between tenants. Actually we are re-renting it right now and due to the marketing and the photos I had showing the unit after I applied my staging tips and tricks, we are going to go from one tenant to another without a single day of vacancy! When describing this unit, I try to point out all the positives. I also try to stress convenience and peace/privacy, since those are things we're all after once we enter our homes.
For example:
Spacious and private second floor corner unit with a peaceful screened balcony overlooking large oak trees and greenery. This two bedroom unit features a large open kitchen overlooking the great room, perfect for entertaining. This unit comes with the convenience of a washer and dryer, and has laminate and luxury vinyl plank flooring (no carpet to bother your allergies or gather dust!). Nestled in the XYZ area, this unit is close to shopping and major highways, making it a breeze to get to work or shops. Assigned parking space is conveniently located next to the stairs leading directly to the unit.
Considering Where you Advertise
If you list your property with a Realtor, the listing (and for the most part the property description) will be done by the Real Estate Company. However, you should know where to look for your listing to make sure it's being marketed effectively. The most power tool at the hands of Real Estate Professionals is the MLS. Listing a property on the MLS will give it exposure to other offices and to many online sites, including Realtor.com
Aside from that, you should make sure your property is listed on Zillow, as there are so many tenants starting their searches online and in the comfort of their own homes. You can list your property directly on Zillow as an owner if you aren't using a Real Estate Professional. (Just be sure you know that you'll need to screen tenants properly to protect your investment.)
If you're going to rent out and manage the property yourself, you may want to look into a company called Buildium. I use them for our rental property management at the office. They can automate lease prep, credit checks, maintenance requests, and allow for your tenants to make online payments. Here's a link to them if you want to check it out. (This is an affiliate link and therefore I do earn a commission if you do sign up with Buildium). That being said, I have used them for years and they make things much easier for me.
How can Buildium.com make your life easier?
Redfin is another place we've been seeing a lot of traffic from. As well as apartments.com, trulia.com, and hotpads. To see what works in your area, simply go online and search "home/condo/townhouse (whatever your property is) for rent" and then enter your zip code. You'll see where properties are being advertised and be able to compare with other rentals in your area. See where others are marketing rental property and be sure that you're on those sites as well.
Video Tours and Photos
If this Corona-environment has taught me any valuable lesson about marketing real estate, it has been the new power of the video tour. Believe it or not, I actually sold a home to a family who was cross country, based solely on video walkthroughs I did for them! They didn't even see the house in person until the day before closing! Now, that was a bit of a unique situation, but it really taught me that a good video can be enough to help someone fall in love with a property.
So, follow the 1- day DIY Staging tips, get the phone (turn it sideways please, not up and down!) and take a video that you can ad to your marketing. I usually upload an unlisted link to YouTube and then add that link to the marketing info where possible. Zillow also has a great feature that allows you to take a 3D tour and also a video walkthrough and add it directly to their listing. Don't be afraid to add these, just try to use the staging tips first, so that the property comes through in the best way possible.
As for photos, take plenty of them. They are essential in marketing rental property. Remember not to photograph yourself in the bathroom mirror please! Play with camera position. I often find that I get a better picture of a bedroom, for example, when I hold the camera lower than my eyes. Try holding it down by your chest and notice how you can capture the flooring, window, and the ceiling fan (turn ceiling fans off when taking photos). Take photos of the rooms, take the kitchen from different angles, don't forget to show the yard, and take time to photograph the neighborhood playground or amenities if you have them! Then, once your photos are complete, make them brighter. You can edit them right in your phone and adjust the brightness up. You'll see how much this helps once you try it!
Considering Your Rental Pool
This tip comes from not only my experience in maximizing rental profits, but mostly from a sense of giving a hand-up where I can be of service to those who can use it. I am surprised when many landlords shrink away from renting to Section 8 or other assistance programs. Let me tell you just a bit about my experience.
Over the years, I have rented to many Section 8 tenants. When renting in our local Section 8 program, you advertise the home through traditional methods and also through their website. Tenants have a "voucher" indicating what price they're approved for. The pricing that Section 8 pays for rentals in our area is equal to the market rental rate, so there's no problem with the rental amount. The Section 8 program inspects the house to make sure it is in rentable condition. Tenants typically renew at the end of the year, and Section 8 comes back out and reinspect to make sure the tenant is doing their part to keep the property in good condition.
It feels good to help give a hand to those who need it; however, is it all completely altruistic? No, I can't say that, it wouldn't be accurate. One of the strengths of these programs is that you receive guaranteed rental income. This is stronger than many other situations where you might find yourself with a tenant who doesn't pay and then you're chasing them for rent or pursuing the very disheartening experience of filing an eviction. Going through Coronavirus and national rent/eviction moratoriums, not one of our government backed tenants had any hiccup in payments.
We also work with a more local program, the Homeless Services Network. This program gives tenants a case worker that inspects the home on a regular basis. We have helped 3 families through this program, and I must say that the payments are perfect, the properties are in great condition, and the tenants are proud and happy to be in their homes and it just feels good. It is a win-win. You may have a similar program in your area.
These programs won't work for every property, but it is perfect for some, so I'd just say to remember that this possibility exists and can broaden your rental pool in marketing your rental property.
My List of Essential Low Cost "Staging" Tips and Tricks
Why, you many wonder, is the word "staging" in quotation marks? Well, it's because the idea of staging is costly, and cumbersome. This is the opposite of that. These are things I can do in a day to get a property show ready and that photograph the best. I've gathered them into a PDF file, along with before and after photos that show the tips in action. To access the PDF, you'll enter into my resource library. Get the password to the library, and access to all of the articles, via the link below:
Other Posts You May Like: