Hi! I'm still working on putting together this post. Sorry!
Throughout my site I provide affiliate links to products that I hope will help you with your DIY project supplies. As an Amazon Associate, I earn from qualifying purchases. This means that I may receive a small commission if you use these links to purchase products, but it does not change your price in any way.
I worked on a few different projects in this bathroom including wallpaper, adding accent molding, a shiplap surround around the mirror, new lighting, and a new vanity.
You can view several of the products used here on Amazon.
And the Vanity is here.
Here are the before and after photos, and if you'd like to get the project delivered to you once this post is done, please sign up for my newsletter. I'll have all of the projects and tutorials, as well as a breakdown of the expense and profit made on this flip, ready and sent out by Jan 31st.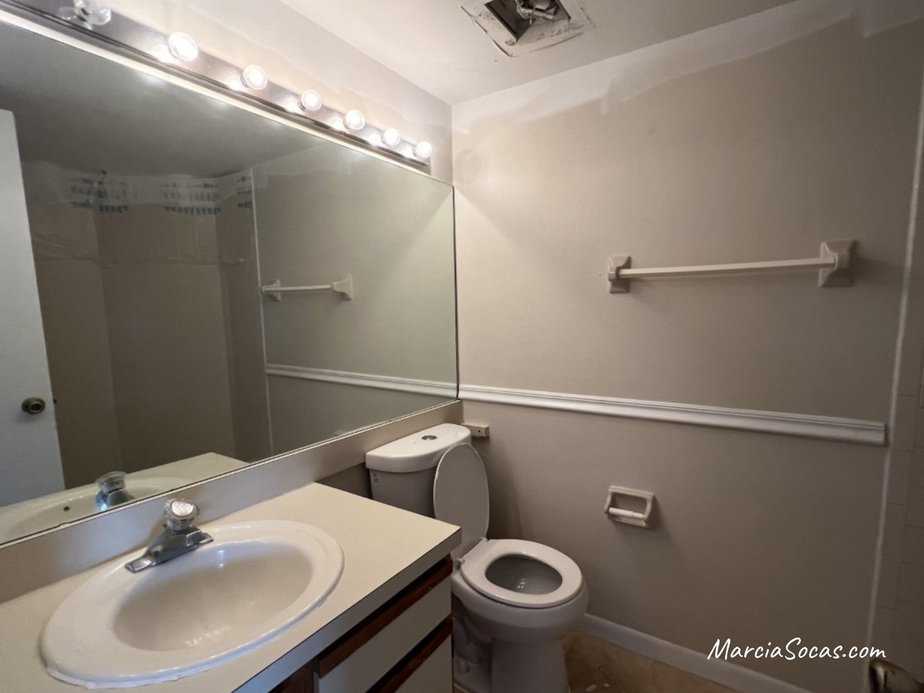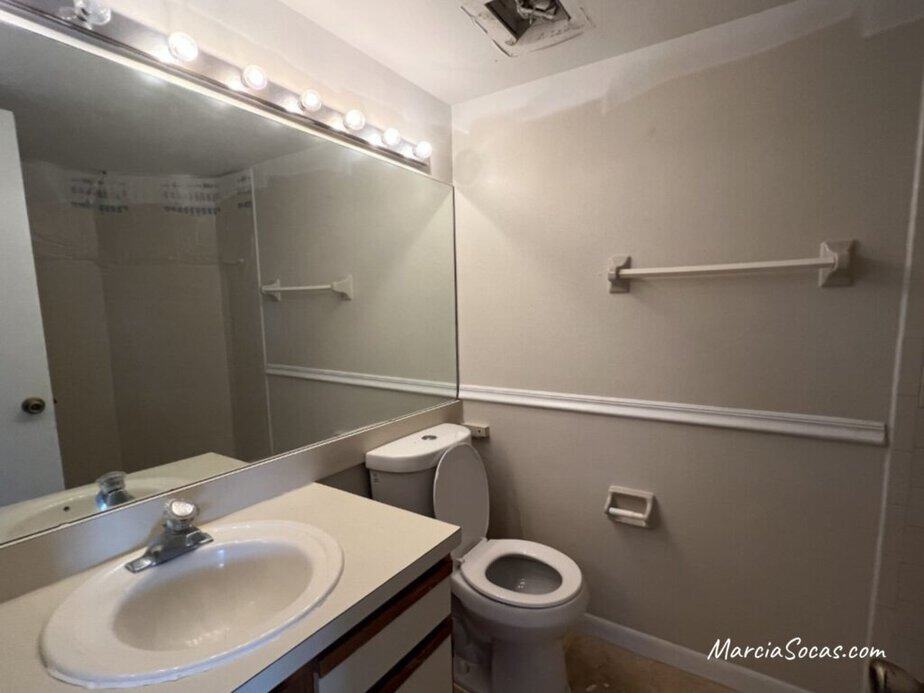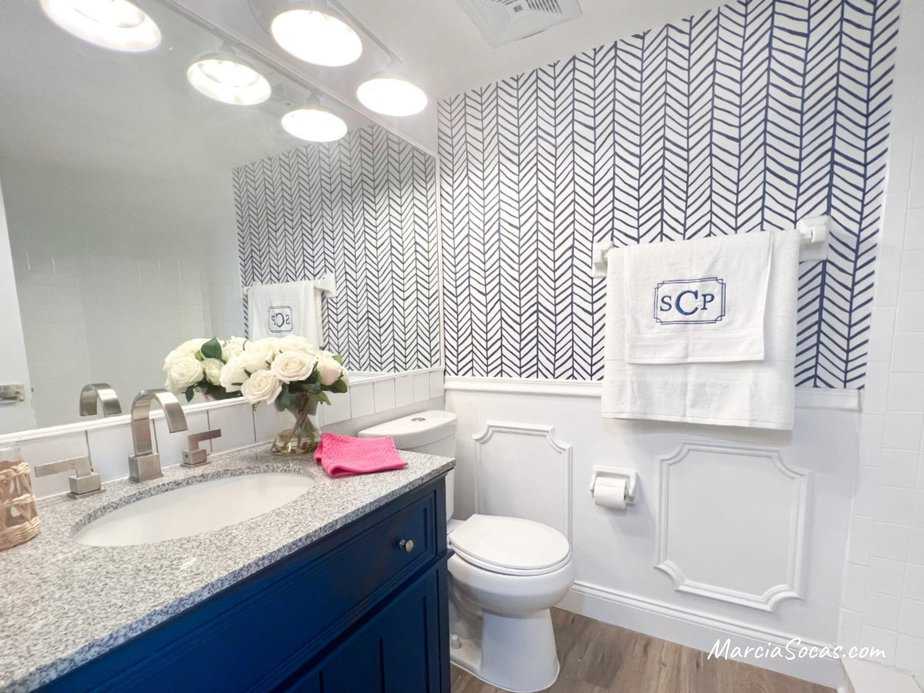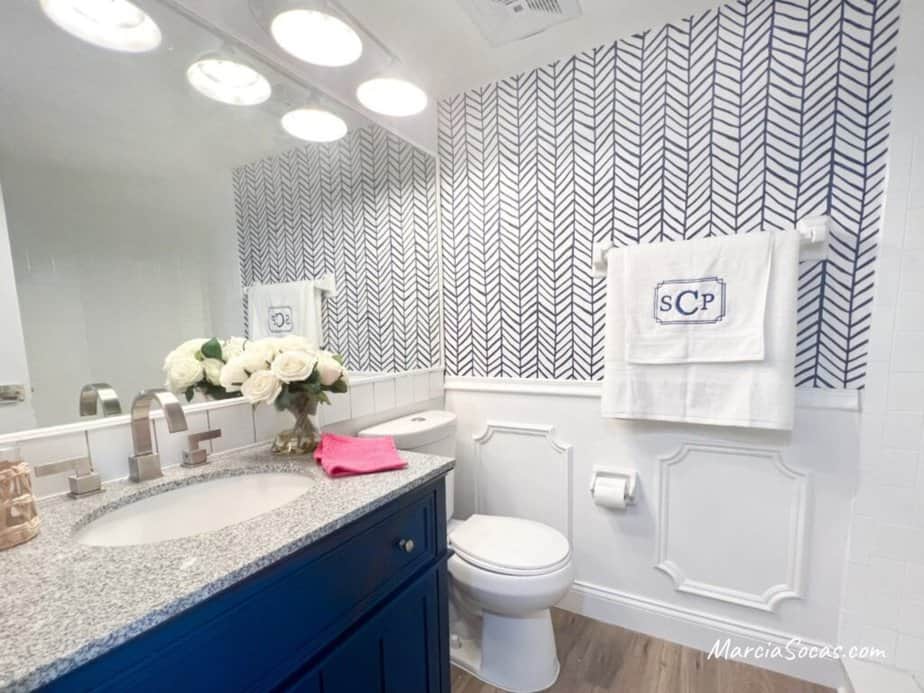 This condo remodel featured 9 DIY projects, you can view them here.